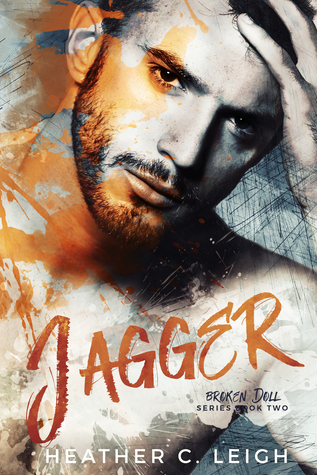 NEW DARK ROMANCE by Heather C. Leigh
Meet Miri (Junkie) and Jagger (Boss) in the Broken Doll Series!
I sell drugs. Heroin to be specific. And I'm fucking good at my job. Enough to fight my way to the top position, controlling all of Austin's supply.
So what if I had to kill the previous boss to do it. I do what has to be done. Never cared about consequences because I never had anything to lose.
Until I met Miri. My doll. She's my weakness and somehow, my enemies found out about her.
If they hurt her, they will regret the day they ever heard my name. Boss. They call me Boss for a reason. What I say goes, including the price on the heads of anyone who dares to fuck with what belongs to me.
My Miri.
NOW LIVE & FREE
on KINDLE UNLIMITED!
Junkie (Book One)
Jagger (Book Two) Releases September 27th
Jagger started off from the cliffhanger ending we endued previously. Miri had been kidnap by Jagger's enemies. Holy hell. What kind of torment are we going to experience before the two lovebirds reunite?
Let me just say that Heather is not holding back the punches. Just be prepared to be strong and hold on to your mental strength while reading it. This is definitely much more darker and violent than the previous book.
Overall, Jagger and Miri are two broken people that I'm rooting for.
Definitely recommended for those who enjoy a much darker read and have the stomach for violence.
Heather C. Leigh is the author of the Amazon best selling Famous series. She likes to write about the 'dark' side of fame. The part that the public doesn't get to see, how difficult it is to live in a fishbowl and how that affects relationships.
Heather was born and raised in New England and currently lives outside Atlanta, GA with her husband, 2 kids, and French Bulldog, Shelby.
She loves the Red Sox, the Patriots, and anything chocolate (but not white chocolate, everyone knows it's not real chocolate so it doesn't count) and has left explicit instructions in her will to have her ashes snuck into Fenway Park and sneakily sprinkled all over while her family enjoys beer, hot dogs, and a wicked good time.
My favorite authors are Dan Wells, Ken Follett, and Stephen King.
a Rafflecopter giveaway