You Don't Own Me
(The Russian Don #1)
by Georgia Le Carre
Release Date: March 19, 2016
Goodreads
Book #1 of a new 2 Book series
Dahlia
I knew I should have listened to my inner voice. I should never have said yes to helping out my friend, but I did, and the Russian with the dangerous eyes shocked me by how easily he stirred outrageous desires in my body and made me lose complete control. I did the only thing I could. I walked (all right, I ran) away to the sound of his cheap parting shot, 'you'll be back when you need my help.'
But I haven't been able to run away from him in my dreams. God knows I've tried. Then something unthinkable happens. My sister goes missing while on a backpacking trip, and the ruthless predator is the only one who can help.
He sits in his study, a beautiful, powerful man with eyes cold enough to freeze my blood.
He says he can help, but nothing is for free …
Zane
She ran like a spooked deer, but I always knew she'd be back.
Now she thinks she can just waltz in here and pretend like nothing's happened. I'm not buying that bullshit. We both know why she's here and what she really wants from me.
She can't get my taste out of her mind.
She wants me to satisfy the aching desires that have gripped her body ever since I made her cum on my fingers. Every time she closes her eyes she thinks of what I could do to her.
But I'm not a man given to doing favors. I'm an opportunist. There's always a price for my help.
Check out the sneak preview of the first three chapters of this two book series in Dirty Aristocrat.
(4 stars)
This book is totally a
guilty pleasure
. Don't go in expecting some intricate plot on the Russian mob. All you get is a heavy dose of smutty sex scene with the alpha asshole
Aleksandr 'Zane' Malenkov
. I'm so jealous of the heroine that she got to be his sex slave for a month.
Sign me up!
Dahlia Fury
, is a literacy reader. I wish I could have her job. Seriously. She get paid for reading. She had an embarrassingly awful and awkward first meeting with Zane when her roommate forced her to stand in for her for his massage session at his mansion. Her parting words for him is along the lines of
'I won't come to you even if you are the last human on earth.'
But when Dahlia's sister went missing, she had to swallow her pride and ask the powerful Don for help.
What is the price to pay?
Aleksandr 'Zane' Malenkov
is the devil incarnated. Sweet Jesus! The way Georgia describe his physique left me tongue tied and drooling. I can even imagine him growing a pair of wings and transformed into a fallen angel. He is such a class A jerk of epic proportion and he totally owned it! The things he said should make me hate such a character, but I just want to submit myself to his wicked ways.
"You're a monster."
"Thank you."
"That was not a compliment."
Dahlia thinks he is crazy and un-
fucking
-real most of the time, but when she is in his proximity, she just can't stop herself from responding to his gaze and touch. I mean who can withstand his demonic charm?
"I want you to fuck me. Hard."
"Where?"
"Every fucking where."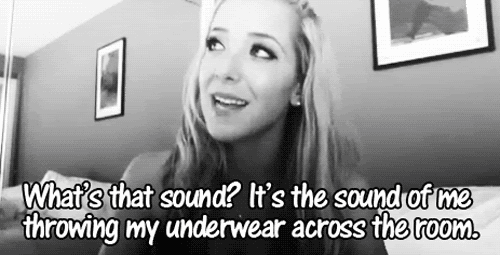 We only get a little glimpses into Zane's mind, but is enough of a tease to wish we can explore more into his past and his world.
She is just a sickness. Her poison will eventually lose its potency and be expelled out of my bloodstream. She will become a distant memory and I will be free.
This is a short read and the second half of the book is a bonus book for
Beautiful Beast
. I wish we can just finish off Zane and Dahlia's story at one go. I'm now eagerly awaiting for Book 2.