Dirty Billionaire
The Dirty Billionaire Series
by Meghan March
Release Date:
December 8, 2015
I've got a big dick and an even bigger bank account. That's pretty much where my bio ends.
Honestly, I don't need to say anything else. I've just sold 99% of women on going home with me.
Do I sound like an asshole to you?
That's because I am.
And guess what? It works for me just fine.
Or at least it did.
Until I met her.
Books talk about sparks flying. Fuck that shit. With her, it was like emergency flares mixed with jet fuel. Or maybe just straight up napalm.
Only one problem.
She wouldn't tell me her name or her number when she disappeared from the hotel room after the hottest fucking night of my life.
Now I've had a taste of unicorn pussy—the sweetest, rarest of all pussy—and I need it again.
So what's an asshole to do?
I took this problem to the street. A missed connection gone viral.
And when I find her? I'm keeping her.
Do I really need to read another Billionaire story?
Probably not.
But is
Meghan March
!
And this book is so
SMUTTY and DIRTY!!
This is the perfect short read to start off my day in an exceptionally good mood.
Holly Wix
, a raising star in the Nashville scene, although most people know her as the poor girlfriend for the once famous country singer, JC, who just can't seems to keep himself out of trouble. Anyway, Holly only agree to be JC's fake girlfriend due to her obligation with the record company. But the poor woman had enough and she wants to take back control of her life rather than letting the company drag her name through the mud.
Creighton Karas, 33, billionaire. Alpha, domineering
, totally in control both in and out of the bedroom,
dirty
and
crude
talker and a lot of
crazy
when it comes to the heroine.
Normally my brain comprehends in this fashion: Hot. Want to fuck.
Creighton
is an
unapologetic manwhore/asshole
and he totally owned it. He is ruthless when it comes to his wants and needs. There is no stopping him when his mind was set on something. After a one night stand with a mysterious country girl
(who actually is Holly)
, he seems to be totally
obsessed
and
fixated on acquiring her unicorn pussy
. He even went as far as sorta propose on air.
I love a good bad boy/manwhore story, but I don't need to read about his exploits. So the fact that the story started with Creighton meeting Holly in a bar and went totally obsessed with having her was earning some serious brownie points in my book.
Holly was caught between a serious dilemma. To go through with another publicity stunt with her record company or accept Creighton ridiculous farce of a so-called marriage? It seems like if a girl gonna get screw over anyway, she might as well get screwed by the sexy and domineering billionaire with the perfect dick.
If ever a man's penis deserved its own entrance music, it would be Creighton Kara's.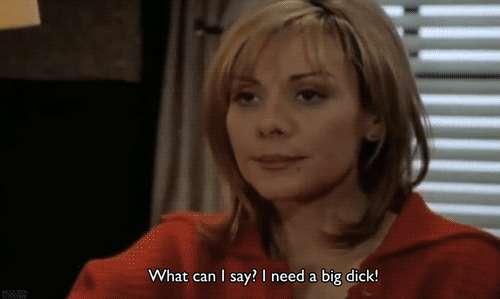 Characterization wise, I think
Holly
was pretty decent. A trailer park girl trying to live her dream in Nashville. When she met Creighton, she didn't get all googly eyed and fixate on his wealth. She still very much
down to earth
and an
honest
person, non of those mind games or locking up her pussy.
As for
Creighton
, I just need to read the sex scenes alone and I'm a goner. I like his craziness and his fixation towards Holly's asshole. I do wish to know more about his background, what drives him and is there more to his success in the business world. I hope he is hiding some skeleton that will be unveil next.
COUNTRY STAR JC HUGHES CAUGHT BETWEEN A COCK AND A HARD PLACE
How is he going to explain this one away to girlfriend Holly Wix and his fans?
"That two-timin' son of a . . ."
I hiss under my breath as I stare at the headline—and the compromising picture accompanying it—splashed in vivid color across the front page of the gossip rag displayed prominently in the checkout line at my supermarket. For the second time in two months, it's a picture of my "boyfriend" locked in an unmistakably passionate embrace with another woman, except this time she's wearing a giant black strap-on.
The edges of the paper crumple in my sweaty grip, and I fight the urge to tear it to shreds, along with every copy sitting on the rack in front of me.
He's going to destroy my career before it even has a chance to become a reality.
One year, they said. One year in this joke of a "relationship" and I'd earn my stripes, be all set in the world of country music. Judge me all you want for agreeing, but when your brand-new record label puts something like that in the contract that will jet you out of the backwoods town you're dying to escape, you don't ask questions. You sign on the dotted line.
But reality is a cold slap in the face, and some days it hits you when you're standing in line at the grocery store. What happens when they finally catch JC with a guy? His habit of swinging both ways, but preferring men to women, is about to become the worst-kept secret in Nashville.
I'm Holly Wix, winner of a make-me-a-star TV show, and handpicked by the label to buoy JC's once-impressive but now flagging career. It didn't seem like a big deal when they slipped it into my contract in the beginning. What starry-eyed girl wouldn't be thrilled to have her name linked to a country star?
Instead of the one-way ticket to stardom I naively expected, I'm becoming the butt of every industry joke faster than the guys back home can spend their paycheck on twelve-packs and scratch-offs. But I've got one shot at keeping this dream career alive, and honestly, there's nothing I wouldn't do to save it. So this situation with JC needs to get settled before things spiral further out of control.
Meghan March is the author of contemporary and erotic romance novels.
Meghan March has been known to wear camo face paint and tromp around in woods wearing mud-covered boots, all while sporting a perfect manicure. She's also impulsive, easily entertained, and absolutely unapologetic about the fact that she loves to read and write smut. Her past lives include slinging auto parts, selling lingerie, making custom jewelry, and practicing corporate law. Writing books about dirty talking alpha males and the strong, sassy women who bring them to their knees is by far the most fabulous job she's ever had. She loves hearing from her readers at meghanmarchbooks@gmail.com.