Thick Love
(Thin Love, #2)
by Eden Butler
Genre:
NA | Contemporary Romance
Release Date:
August 31, 2015
Goodreads
He doesn't ask their names.
He doesn't deserve to know them.
Ransom Riley Hale's friends think his life is charmed: first string as a freshman on a championship-winning college football team. A father with two Super Bowl rings. A mother with platinum albums and multiple Grammies under her belt. But that brilliant shine on the surface hides the darkness beneath; it's all Ransom has ever known.
Despite the shadows he walked in, once there was a blinding light fracturing the darkness. It brought the promise of hope and happiness. He'd been careless, filled with pride and stupidity and lost that light. Ripped it from the world.
Now, the shadows are dimming again. Aly King surges into his life threatening to pull him from the darkness. She is everything Ransom can never be again. Her light feels too warm, promises him that there is more waiting for him beyond the shadows.
But the shadows are relentless, resurfacing when he thinks he is safe, and Ransom knows he must keep Aly from them too before he pulls her down into the darkness with him.
Thick Love
is not an easy book to read. It make me sad and depressed with Ransom, but it also make me fall in love with a heroine and I'm feeling hopeful all is gonna be right in Aly's world.
Ransom Riley-Hale
is a guilt ridden young man because he lost the love of his life. He had been haunted by Emily since the unfortunate incident and had been bottling up his demon ever since. On the outside, he seems like any other testosterone fueled youngster, but Ransom is a broken man, still wallowing in his guilt and serving a penance.
Aly King
is an aspiring and independent young woman. She's a dancer, an instructor, a waitress and when times needed, a nanny. Aly is simply wonderful and is a rare occasion that I actually loving a heroine more than the hero.
Ransom and Aly get to spend more time together when she needed a dance partner and his family needed a nanny. With them being in close proximity with each other, Ransom can no longer deny that Aly is the first person since Emily that manage to invoke desire in him.
"Like sex again?"
"No, not like sex."
"Like... like love."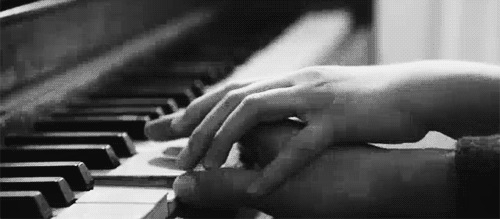 Honestly, Ransom is a piece of work. I sympathize him, what with all the soul crushing torment and denying his desire for a girl. He feel that he didn't deserve to be happy. On the other hand, reading about the hero mooning over his ex for a big part of the book, while dear Aly is right in front of him, make me want to slap him silly.
"I wish I could breathe again. I want that so bad."
With Ransom hot and cold treatment towards Aly, many might think she is a doormat. But I didn't feel it that way because Aly can hold her own. She called his bullshit and want to set him straight. She is dedicated in her mission to heal Ransom but she is not total pushover.
"I wanted you to smile again."
Ransom wasn't an easy man to love but God help me, I did.
If you enjoy reading a tormented hero having a second chance at love and a dedicated heroine who is there to love him unconditional, this is the book for you.
About the much talked about epilogue: I know many readers prefer to have their happy ending. But, if this book is a standalone, I will be sorely disappointed because from a romance POV, Ransom and Aly's love story is not that emotionally satisfying. I need more from Ransom in order to convince me that Aly is his one true love. So I'm happy that with the epilogue, I have something to look forward to.
"It's okay to let someone love you."
"I don't deserve it."
"I'm still gonna love you anyway."
Eden Butler is an editor and writer of New Adult Romance and SciFi and Fantasy novels and the nine-times great-granddaughter of an honest-to-God English pirate. This could explain her affinity for rule breaking and rum. Her debut novel, a New Adult, Contemporary (no cliffie) Romance, "Chasing Serenity" launched in October 2013 and quickly became an Amazon bestseller.
When she's not writing or wondering about her possibly Jack Sparrowesque ancestor, Eden edits, reads and spends way too much time watching rugby, Doctor Who and New Orleans Saints football.
She is currently imprisoned under teenage rule alongside her husband in southeast Louisiana.
Please send help.
a Rafflecopter giveaway