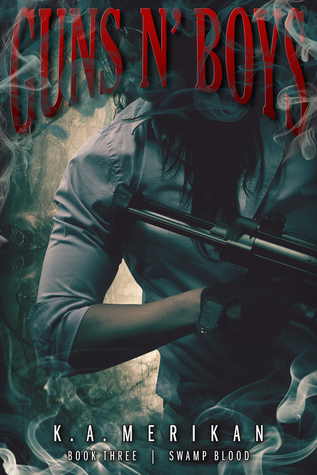 --- Faking their own death was the easy part. ---
After months of recovering from his injuries, Seth struggles with who he has become. Afloat in a reality he never planned, he tries to find the lost pieces of himself again. Find the purpose, motivation, and strength to get back into shape. He is sick and tired of being a burden for Domenico, who seems to have it all together. When Domenico's jealousy pushes them into the spotlight of a biker gang with connections to their former mafia family, Seth decides to step up, and make his own decisions, no matter what risks they might entail.
Domenico Acerbi can't trust anyone. Nightmares of Seth's torture are still haunting his dreams, and if he and Seth are to leave the country quietly and disappear off the mafia's radar, he needs to stay in charge and keep everyone under control. What he doesn't need is Seth giving him attitude, keeping secrets, and distancing himself for no reason. And as if Domenico didn't have enough on his plate already, Seth forces him to help some hooker. Being stuck in the swamp with a kid hunted by a bunch of bikers is not Domenico's idea of laying low.
POSSIBLE SPOILERS:

Themes:
mafia, homophobia, assassin, organized crime, outlaw bikers, human trafficking, runaway, trust issues
Genre:
Dark, twisted erotic romance / crime thriller
Erotic content:
Explicit gay sex
Length: ~117,000 words

WARNING:
Adult content. If you are easily offended, this book is not for you.
'Guns n' Boys' is a gritty story of extreme violence, offensive language, abuse, and morally ambiguous protagonists. Behind the morbid facade, there is a splash of inappropriate dark humor, and a love story that will crawl under your skin.
5 'intensely gratifying and explosive' stars
KA Merikan did it again. Dom and Seth are explosive as ever. I'm loving the inclusion of the teenage Mark and Coffin Nails MC as well. This series totally kickass!
Is a series full of love, passion, lust, action, suspense, friendship and main more.
The misfit team:
Domenico
- ex-mafia hitman and currently on the run with his lover, Seth. As his name imply, he is a total Dom to the core.
"Me? I'm Domenico Acerbi. I'm invisible."
Seth
- ex-mafia prince and an awesome cook. Not much of a fighter, but is the courage that counts.
"If you die, I will go and get myself killed."
Dana
- Dom's protege wannabe. Pretty kickass, but mostly a bitch.
Mark
- a runaway and cocky little gay teenager
"You guys seriously not up for a threesome? I give good head."
Dom and Seth love hard and fight harder. They often can't stand each other and getting into squabble and argue like old married couple. But there is no denying they are both crazy and obsessively and insanely in love with each other.
I just figured the sooner I die of a stroke or hypertension, the happier you'll be. And that's what I do all the fucking time, try to make you happy." ~ Dom
Seth is not coping well and his self esteem is taking a hit after his encounter with Vincente in the last book. He is driving Dom crazy with his distance and foul temper. Meanwhile, Dom's crazy jealousy outburst is always entertaining and seeing how he went all alpha on Seth never fail to left me panting.
Mark
is a runaway teenager who was performing tricks to get by. When Dom and Seth save him from a certain violent biker, Mark's miserable life seems to turnaround. I'm loving the backstory that KA crafted for Mark. On the outside, he seems like a little cocky shit, but after getting to know him, I can't help but wanting to go all mama bear on him.
I don't feel much for Dana, so when KA Merikan told me about this new character, Mark, I was instantly skeptical. I don't like anyone to disturb Dom and Seth's dynamic. But color me surprise that not only I ended up loving Mark, I actually want him to be a permanent fixture in the series. He is like a son that Dom and Seth will never have and I also enjoy seeing Seth and Dom's relationship from Mark's POV.
As Mark watched them, for the first time he wasn't fantasizing about a threesome, but feeling a bit like a third wheel instead.
The first half emphasize more on Dom and Seth's relationship issue and the introduction to Mark. While the second half is where the action and suspense coming in spade. Dom get to tango with the Coffin Nails MC and reluctantly gotten involve in a human trafficking organization.
I didn't read about the Coffin Nails MC series, but holy shit, they are the bomb! I read a lot of MC series, but with KA Merikan I know I shouldn't expect them to be cookie cutter. There are so much violence and mayhem and I felt sorry for the next person who cross path with Dom or the Coffin Nails.
Overall, I just gotta say this series still can surprise me. I'm not ready for this badass series to end anytime soon. Is always refreshing to read about new couple, but with Dom and Seth, I feel a special kind of kinship with them. I love knowing all their little quirks and their in depth history. They make me laugh, cried, heart palpate and doesn't want their story to end.
"Can't being the best I can be for you be a purpose?"
"You are already the best for me, Seth."
Bring on South America!
The series reading order and my reviews

Guns n'Boys: Book 1 Part 1
Guns n'Boys: Book 1 Part 2

Guns n'Boys: Paris
Guns n'Boys: Homicidal Instinct
Guns n' Boys: Swamp Blood