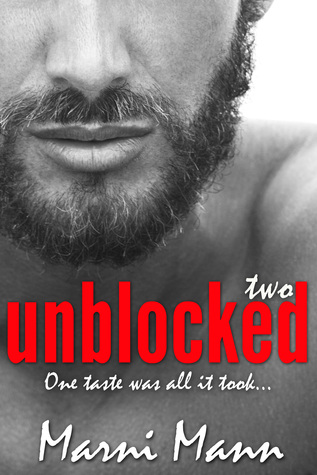 Unblocked - Episode Two
Timber Towers #2
by Marni Mann
One taste was all it took...
Derek Block demands more.
Frankie Jordan wants to run.
Pleasure complicates business.
But some passion is just too hard to resist.
This is Episode Two of the five-episode Timber Towers novella series.
4 'orgasmic' stars
I think I finally found another dirty talker in town that can go against Jameson Kane. They both can talk dirty to me and I will spontaneously combust right there.
"When I tie you up and lick every inch of your body, things like whether I'm wearing flannel or a ten thousand dollar suit aren't going to matter. You won't be aware of anything other than my tongue. I promise.""Do you want my attention? Do you want me to worship your sweet little cunt?"
Yes, please!!
It was so inappropriate. So dirty. So damn freaking hot. Frankie doesn't stood a chance with him. All the poor woman can do is to melt into a pile of goo.
I let out half a gasp, half a sigh, and something of a moan at the end of it all.
Now what about story? How is the Timber Tower progression?
Honestly, who cares? I am too busy orgasming.
Do not read this in public, or you might caught blushing all over.
Brea: Orgasm. Orgasm. Orgasm.