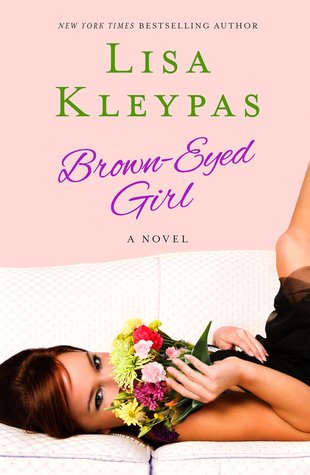 Blurb
Wedding planner Avery Crosslin may be a rising star in Houston society, but she doesn't believe in love--at least not for herself. When she meets wealthy bachelor Joe Travis and mistakes him for a wedding photographer, she has no intention of letting him sweep her off her feet. But Joe is a man who goes after what he wants, and Avery can't resist the temptation of a sexy southern charmer and a hot summer evening.
After a one night stand, however, Avery is determined to keep it from happening again. A man like Joe can only mean trouble for a woman like her, and she can't afford distractions. She's been hired to plan the wedding of the year--a make-or-break event.
But complications start piling up fast, putting the wedding in jeopardy, especially when shocking secrets of the bride come to light. And as Joe makes it clear that he's not going to give up easily, Avery is forced to confront the insecurities and beliefs that stem from a past she would do anything to forget.
The situation reaches a breaking point, and Avery faces the toughest choice of her life. Only by putting her career on the line and risking everything--including her well-guarded heart--will she find out what matters most.
(4 stars)
Brown-Eyed Girl feels much like a retelling of a fairy tale, an insecure, awkward heroine who caught the eye of an absolutely swoon-worthy Prince Charming. It might sounds cliche at first, but the whole reading experience just make me feels so good and the wonderful supporting characters bring a lot of warmth to the entire story. Not only I am rooting for the main hero and heroine, I am rooting for their friends as well.
Avery is a wedding planner, who ever since got ditched at the altar, grow insecure and distancing herself from relationship. Add in her parent's marriage fiasco, a girl had never been more wary about commitment. So when the drop dead gorgeous, charming and rich, Joe Travis showed interest on her, Avery couldn't run fast enough.
"The kind of love that flared brightest also burned out the faster."
As with the other Travis men, Joe Travis is another romantic hero that make you want to crawl into Lisa Kleypas fictional world. There is just something about their Southern charm and old school chivalry that spoke to me. I'm all for these real man, instead of those well-groomed metro-sexual gym buff.
Joe is having a hard time getting Avery to date him and he couldn't understand why. But his tenacity and understanding just make me swoon over. He just never give up no matter how many times the girl push him away. Though it may sound bad, but this story isn't angsty at all.
"You have to keep taking chances on the wrong people till you find the right one."
Seeing Avery finally came around and give both Joe and herself a chance at finding love again is a great experience.
I wish I can get more of Joe, though I enjoyed the part whereby we got some of Steven and Sofia. I never been so interested in the supporting characters hooking up. The whole wedding glitch on Ryan and Bethany was also fun to read. There is just so much happening in Avery's life, including her career opportunity in New York.
For those who had been following the series, we are treated to some great Travises moment with the whole bunch of them. Oh, Jack Travis, my man. You are still my no. 1 Travis. Though now that I get to know more about Joe, he is coming a close second.
Although this might be the 4th book in the series, it still can work as a standalone. It had been years since I read the last one and I don't remember much details. Recommended for lovers of contemporary romance with minimum angst, a lot of heart and with a hero that make you swoon over.