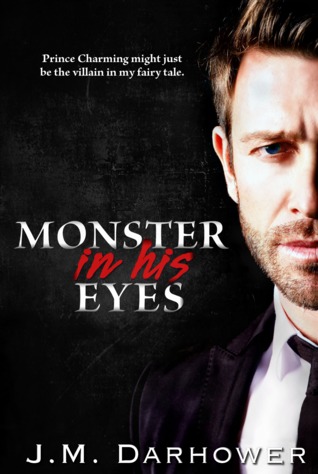 Monster in His Eyes by J. M. Darhower
Excerpt
Ignazio Vitale is not a good man.
I suspect it, the first time I see him, sense the air of danger that surrounds the man. He has a way of commanding attention, of taking control, of knowing what I'm thinking before I even do.
It's alarming and alluring. It's dark and deadly. It's everything I've ever wanted but the last thing I truly need. Obsession.
It doesn't take him long to draw me into his web, charming me into his bed and trapping me in his life, a life I know nothing about until it's too late. He has secrets, secrets I can't fathom, secrets that make it so I can't walk away, no matter how much I beg him to let me go. I see it sometimes in his eyes, a darkness that's both terrifying and thrilling. He's a monster, wrapped up in a pretty package, and what I find when I unmask him changes everything.
I want to hate him.
Sometimes, I do.
But it doesn't stop me from loving him, too.
Genre
Suspense
Review
I was a bit underwhelmed by the potential of the story. We have an 18 years old heroine and a 37 years old mysterious, rich, sexy hero. From the start, I want to know what is the true reason he seek her out. I had no problem with the big age difference, but he just appear out of nowhere and smitten with her. We spent almost 80% of the book with the heroine indulging herself with all the attention showered on her living up her
Pretty Woman
dreams. Most of the time she still asking
'Why me?'
Is not until the last 20% that the questioned that been plaguing me since the beginning is answer. It kind of reminds me of
Consequences
, at least the sex in here is better. I'm definitely intrigue to read the sequel, just so to get some of Naz's POV.
Rating 3/5